Bond Update Information
The Central Library is currently open to the public with limited in-person service on the first floor only. The maps on this page do not reflect current availability of services, and will be updated when the work is complete .
For more information about this and other library renovation projects, please visit the Elevate Denver Bond Program page.
Floor 1
Floor 2
Floor 3
Floor 4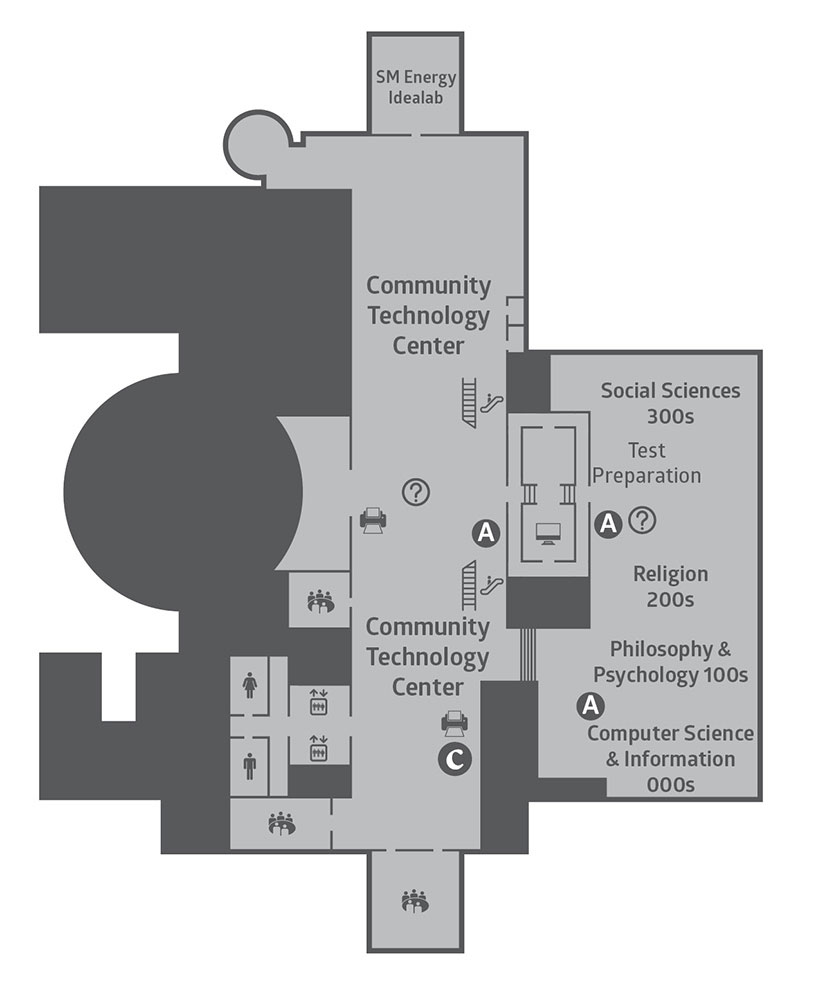 Floor 5
Floor 7
Call Number Guide