Please note you are looking at an event that has already happened.
Program Description
Event Details
Feeling overwhelmed? The current global pandemic can affect us physically, socially, and psychologically. We are dealing with the very real challenges associated with widespread serious illness and the inabilities of healthcare systems to cope with it. The social and community disruptions, economic fallout, and financial problems facing American families have resulted in obstacles and interruptions to many aspects of life. Additionally, the pandemic has resulted in enormous loss of life in the United States. The collateral damage that this level of mortality could exact on American families cannot be overlooked. Join us to learn about anxiety and gain effective tools to assist in improving your well-being.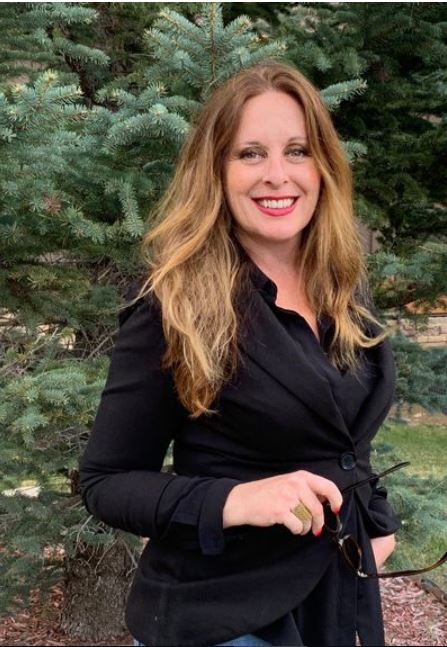 This training is led by Sheri Gibson from the University of Colorado at Colorado Springs (UCCS). Dr. Gibson received her Ph.D. in Clinical Psychology with an emphasis in Geropsychology from UCCS. She is an instructor for the Psychology Department at UCCS and a faculty affiliate with the UCCS Gerontology Center.
Click here to register. This is part of a larger webinar series about the Emotional and Mental Health of Older Adults During Challenging Times. For questions or assistance, email Jodi Waterhouse at jodi.waterhouse@cuanschutz.edu.
There are seven other sessions in the library's Navigating Grief and Loss series. You can attend as many or as few sessions as you would like.
The sessions in the series are:
•Session One:
Understanding Grief -- Friday, December 4 @ 3 PM
•Session Two:
Losing a Loved One During COVID: Ritual and Connection When We Can't Be Together -- Friday, December 11 @ 3 PM
•Session Three:
Reflective Life Writing Workshop: Making Meaning Out Of Grief -- Friday, December 18 @ 3 PM
•Session Four:
Collective Loss and Grief During COVID -- Friday, January 8 @ 3PM
•Session Five:
Coping With COVID-Induced Grief and Anxiety -- Thursday, January 14 @ 2 PM
•Session Six:
Grief In The LGBTQ Community -- Friday, January 15 @ 3 PM
•Session Seven:
Sex After Grief: Navigating Your Sexuality After Losing Your Beloved -- January 22 @ 3 PM
•Session Eight:
The Gift Of Your Presence: Supporting Someone Who Is Grieving -- January 29 @ 3 PM
This series is funded by the NextFifty Initiative.