Denver Public Library honored five community members at the annual Juanita Gray Community Service Awards and biennial Blacks in Colorado Hall of Fame induction. The event, held virtually this year, kicks off the library's Black Heritage Month celebration. 
Annually, Denver Public Library along with the Library Commission and the Juanita Gray Community Committee honors African American men, women, and youth who have made outstanding contributions to the Denver Metro area through the Juanita Gray Community Service Awards.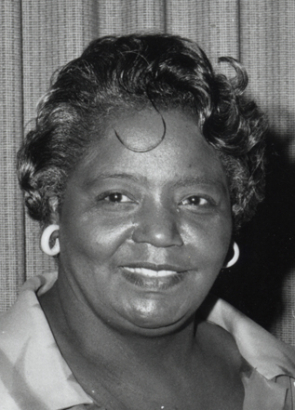 Juanita Ross Gray
Juanita Gray was a former library staff member and community advocate. The awards were established in 1988 to honor Gray's legacy, dedication, and advocacy of the African American community. 
The 2022 Juanita Gray Community Service Award recipients are: Jason Shankle and Viola Garlington. 
Jason Shankle
Jason Shankle is the Owner/Founder of Book King Publishing, Inc. and CEO of Inner Self and Wisdom, LLC. He is the author of Soul Searching Poetry, Crowns and Shattered Dreams, and Sufferless: Meditations for Transforming Trauma into Healing. He received the Association of Black Psychologists: Community Service Award and the Urban Leadership Foundation of Colorado: Wellington and Wilma Legacy Award. He currently runs a private mental health practice as a therapist, author, and healer.  
Viola B. Garlington
Viola B. Garlington worked in the healthcare field for over 40 years, 22 of which as the Administrator of Stovall Care Center, which was in the heart of the African American community. Viola served the Denver community as a volunteer for over five decades and has been active in many social and civic organizations serving in leadership capacities. She has served in appointed positions including the U.S. Selective Service Review Board, the Colorado Regulatory Board of Nursing Home Administrators, and Denver's Golf Advisory Board. Viola has been honored with many prestigious awards honoring her commitment to the community.
This year's nominees also included: Larry Benford, Jeff Campbell, Marcelina Otii and Brandon Pryor. 
The Blacks in Colorado Hall of Fame honor is given to a Coloradan who has been the first African American to accomplish a professional goal in their field and/or who has actively supported the African American community while achieving his or her goal. Individuals are inducted every other year. 
Zipporah Parks Hammond
This year, Zipporah Parks Hammond, Judge Gary Jackson, and Reverend Leon Kelly were inducted into the Black in Colorado Hall of Fame.
A lifelong Colorado resident, Zipporah Parks Hammond was the first Black person to earn a nursing degree from the University of Colorado School of Nursing. Throughout her life, Hammond broke down barriers and elevated the status of women. Additionally, Hammond was the only Black nursing student in the U.S. Nurse Corps in Colorado during World War II, the first minority Director of Medical Records, a philanthropist, wife and mother, historian of Black history in Denver, and volunteer. Hammond passed away in 2011 at the age of 87, leaving a legacy of significant contributions to Denver and Colorado.
Judge Gary M. Jackson
The Honorable Judge Gary M. Jackson was instrumental in leading the diversification of the legal community on a community-wide basis. In 1971, Jackson co-founded the Sam Cary Bar Association in order to "..create a self-help group to instill professionalism and serve as a vehicle for the exchange of ideas among African-American lawyers." In 1986, Judge Jackson co-founded the Sam Cary Scholarship Endowment fund which has awarded over $325,000 in scholarships to Black law students. Jackson personally mentored, guided, and brokered many attorneys' positions at legal firms, public entities, and appointments to the bench. Now retired, Judge Jackson remains active in the legal community and with many community organizations.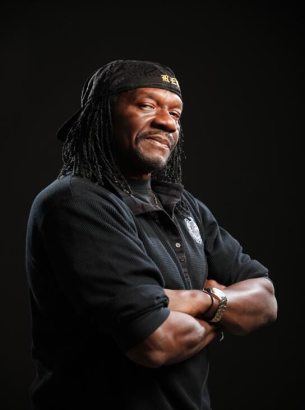 Rev. Leon Kelly
Reverend Leon Kelly Jr. serves as Executive Director of Open Door Youth Gang Alternatives, the oldest anti gang program based in the Denver Metropolitan Area. Reverend Kelly has been a member of the California Gang Investigators Association for over 25 years and developed a program in collaboration with the Colorado Department of Corrections called "Flippin' the Script". Reverend Kelly is highly regarded for this work with gang activity and intervention. He provides gang education to schools, non-profits, law enforcement, and civic groups on how to suppress gang related violence and recruitment. He holds degrees from the University of Colorado, Colorado Christian College, Family Bible Institute and the Denver Urban Institute. Reverend Kelly continues to serve as a positive, influential leader and role model to at-risk youth in our community.