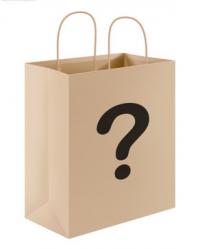 Remember how exciting "grab bags" were as kids, usually at a county fair or a retailer clearing out stock? Perhaps you've recently gotten into one of the many available curating services, now ranging from everything from shoes to board games. Well, do we have news for you: introducing DPL's not-so-best-kept secret, the curbside bundle! 
Winter of Reading, our annual adults' reading program with fun prizes, is here, and you can meet one of your activity requirements by requesting a curbside bundle. As librarians, it brings us joy when we can connect the right book with the right reader. While that doesn't look quite the way it once did, it is a privilege to be able to wander our stacks selecting books for bundles using our expertise alongside your interests. Rest assured, when you make a curbside bundle request, there is a lot of thought, pride and care that goes into its creation. Plus, did we mention all of this is free? 
"Sign me up!" you say? Read further to learn how to get in on the action! 
Start here at denverlibrary.org and select the Recommendations link up top: 
Then select Curbside Bundles on the left-hand side: 
Now select the age group you want your customized bundle to be for -- we make bundles for any age, from infant to older adult!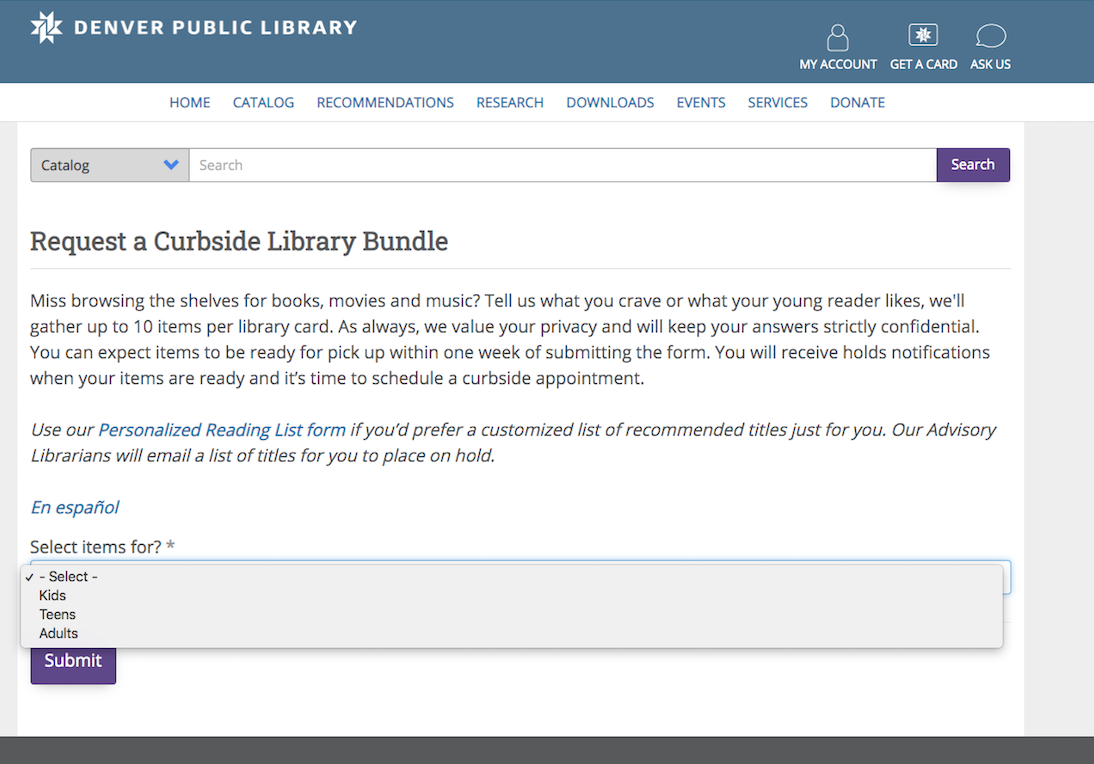 Lastly, fill in the form with all the information you'd like us to know and your preferred pick-up location. Note: the more details you provide, the better we can customize our selections. 
Hit submit and that's it! Simple, sweet, and (hopefully) just the right amount of serendipitous book joy in your life. Not able to make it to curbside? Check out our Personalized Reading List service to get your own list of recommendations sent electronically, which will also meet a Winter of Reading activity requirement. Enjoy, and have a delightful Winter of Reading!