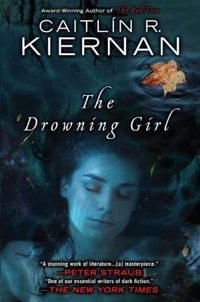 The James Tiptree, Jr. Award and honor books were recently announced.
What is the Tiptree? Given since 1991, it is "an annual literary prize for science fiction or fantasy that expands or explores our understanding of gender...The aim of the award is not to look for work that falls into some narrow definition of political correctness, but rather to seek out work that is thought-provoking, imaginative, and perhaps even infuriating." The Tiptree is named after Alice B. Sheldon, who used the pen name James Tiptree, Jr. to publish her science fiction and fantasy stories, genres largely closed to women at the time she was writing. The discovery that Tiptree was a woman led to much discussion of gender in writing. Find out more about this fascinating woman in the biography written by Julie Phillips, James Tiptree, Jr.: The Double Life of Alice B. Sheldon.
The Award is given out at WisCon yearly, and instead of a plaque or certificate, includes original art created specifically for the winning author, chocolate, cash, and use of the Tiptree tiara for the length of the convention.
2012 Winners:
The Drowning Girl, by Caitlín R. Kiernan
Ancient, Ancient: Stories, by Kiini Ibura Salaam
2012 Honor Books:
Range of Ghosts, by Elizabeth Bear
Rituals, by Roz Kaveney
Up Against It, by M.J. Locke
2312, by Kim Stanley Robinson
Jagannath, by Karin Tidbeck
Firebrand, by Ankaret Wells
"The Receptionist," by Lesley Wheeler (in The Receptionist and Other Tales)