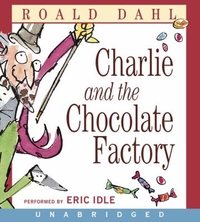 Fresh City Life My Branch has a diversity of events this week, whether your taste for culture runs to opera or to Charlie and the Chocolate Factory!
Kick off your summer by making sure you'll know how to use that new eReader when your vacation comes around! Access library materials 24/7, and never worry about turning something in late! Get all the info you need to start downloading eBooks or eAudios at eBooks 101 on Wednesday, May 30 from 5 - 7:30 p.m. at the Ross-Cherry Creek Branch. Come when we're going to be talking about YOUR questions:
5 p.m. - Audio eBooks
5:30 p.m. - Kindle Books
6 p.m. - Nook (and other eReader) Books
6:30 p.m. - Tablets and Smartphones
7 p.m. - Troubleshooting and Q & A
Come early if you need help getting onto the DPL wireless network, and bring your device with you!
If you want to take your crochet skills to the next level, join us on Saturday, June 2 at 2 p.m. at the Bear Valley Branch for Crochet a Granny Square! Learn to make the classic Granny Square, and expand your crochet repertoire. For people who know basic crochet stitches. Please bring your own supplies: worsted weight yarn and size "H" or "J" crochet hook.
Have you read Roald Dahl's Charlie and the Chocolate Factory? Read it this week, and then come watch the movie with us during the latest Read It, View It, Chew It on Saturday, June 2 at 2 p.m. at the Ross-University Hills Branch. We'll be having popcorn, and a great discussion following the film.
Is opera your thing, or do you want to learn more about it? Join folks from Central City Opera as they give us A Taste of Britten on Saturday, June 2 at 2 p.m. at the Schlessman Family Branch. Central City Opera's 2012 Festival offerings include Britten's The Turn of the Screw, based on the novella by Henry James. Hear all about it while sipping tea from local tea company Ceylon Pearl and nibbling tasty treats from our favorite cooking teacher, Monica Kadillak.
2012 marks the 100 year anniversary of The Sinking of the Titanic. Join representatives from The Molly Brown House Museum for a slideshow that recounts one of the 20th century's most fascinating and devastating tragedies. Hear about the harrowing events that led to the "unsinkable" ship's sinking on Sunday, June 2 at 2 p.m. at the Schlessman Family Branch.
Make sure to check our upcoming events so that you can keep planning your summer fun with Fresh City Life My Branch! Pay special attention to classes that require registration, such as Embellish Your Tote on June 9 at Schlessman, and Knitting: Beyond the Basics on June 14 at Ross-University Hills, as these often fill up fast!