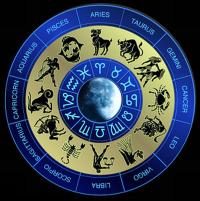 There are literally dozens of lists on the interwebs with reading suggestions based on your astrological sign… you didn't really think I would be coming up with suggestions, did you? I'm fresh out of tea leaves, my crystal ball is on the fritz and possibly Mercury is in retrograde - after all, this blog was due a week ago! No matter, let's take a look at what some of the zodiac-inclined have to suggest.
PureWow's Spring 2019 list is populated with gorgeous covers and some literary heavy hitters, such as Bowlaway by Elizabeth McCracker (Saggitarius) and Gingerbread by Helen Oyeyemi (Aquarius).
Off the Shelf has two titles to recommend with "octopus" in the title - and these books could not be more different from each other! Lily and the Octopus by Steven Rowley (Cancer) is the heartbreaking and life affirming tale of a man and his beloved dachshund, while The Soul of the Octopus by Sy Montgomery (Pisces) focuses on the intelligence and fluidity of these often misunderstood creatures.
If you're looking for classics, Reader's Digest might have the list for you. The suggested title for "gregarious Leo" is Mark Twain's A Connecticut Yankee in King Arthur's Court. And for "Capricorn, the most serious and stoic of all the zodiac signs," RD recommends you dust off that copy of Great Expectations by Charles Dickens.
The folks at Read It Forward went a little crazy and offer over a half dozen titles for every zodiac sign! For Aries (that's me), the suggestions range from Jen Sincero's You Are a Badass Every Day to Mare Andrew's Am I There Yet? The Loop-De-loop, Zigzagging Journey to Adulthood. For thoughtful Virgo, the year starts off with Social Physics by Alex Pentald and wraps up with Josie Silver's One Day in December.
I really like Bookish First's reading resolution suggestion - "Become a regular at your local library! Looking to save money in 2019, Pisces? We have an easy solution: Visit your local library. You'll have access to more free books than you could ever hope to read and the chance to get to know your librarians, who will be happy to provide you with an entire year's worth of book recommendations!"