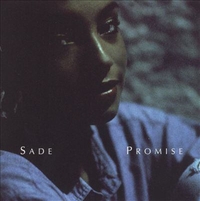 During Grammy season, we are often reminded that the British Invasion never really ended (though this year was an exception). But long before Sam Smith and Adele, the Grammys were international in scope, recognizing musicians from all over the world.
Since 1959, Grammys have been awarded to artists from abroad, and to immigrants and the children of immigrants. Some of the first Grammy winners were Italian singer Domenico Modugno (Record of the Year and Song of the Year, Nel Blu Dipinto Di Blu) and Henry Mancini, the son of Italian immigrants (Album of the Year, The Music From Peter Gun).
From the Beatles in 1964, to Sade in 1986, to Sam Smith in 2014, many of the winners of Best New Artist have been Brits (and Sade was born in Nigeria!) But other countries are also well-represented, especially since the World and World Music categories were added (1991 and 2011, respectively), not to mention Reggae (1984), Latin (added as a category in 1975; separate Latin Grammys since 2000), and of course, Polka (added 1985). Actually, looking at the Past Winners search results for Polka, it appears that 95% of the time that award goes to Jimmy Sturr, an American, but that Walter Ostanek is Canadian!
Who are some of your favorite Grammy winners? Who do you think SHOULD be nominated? Tell us in the comments below!
Plazas are an open community space where immigrants from all over the world connect with people, information, and resources, building Denver's global community. Come to practice a language, prepare for citizenship, pursue your goals, and create your future. Whatever you're doing, we can help! Please see our events calendar for more information.
Comments
Comment
The "Motorcycle Diaries" won several years ago. It is still one of my favorite songs. I think it was written by a Columbian guy? Sung in Spanish.
It is beautiful.
Leave a comment